Changing the Chart Type
If you would like to view your data in a different format, you can do so by selecting one of the other chart icons under the chart preview. You can immediately view your data in the different chart formats for chart icons in bold.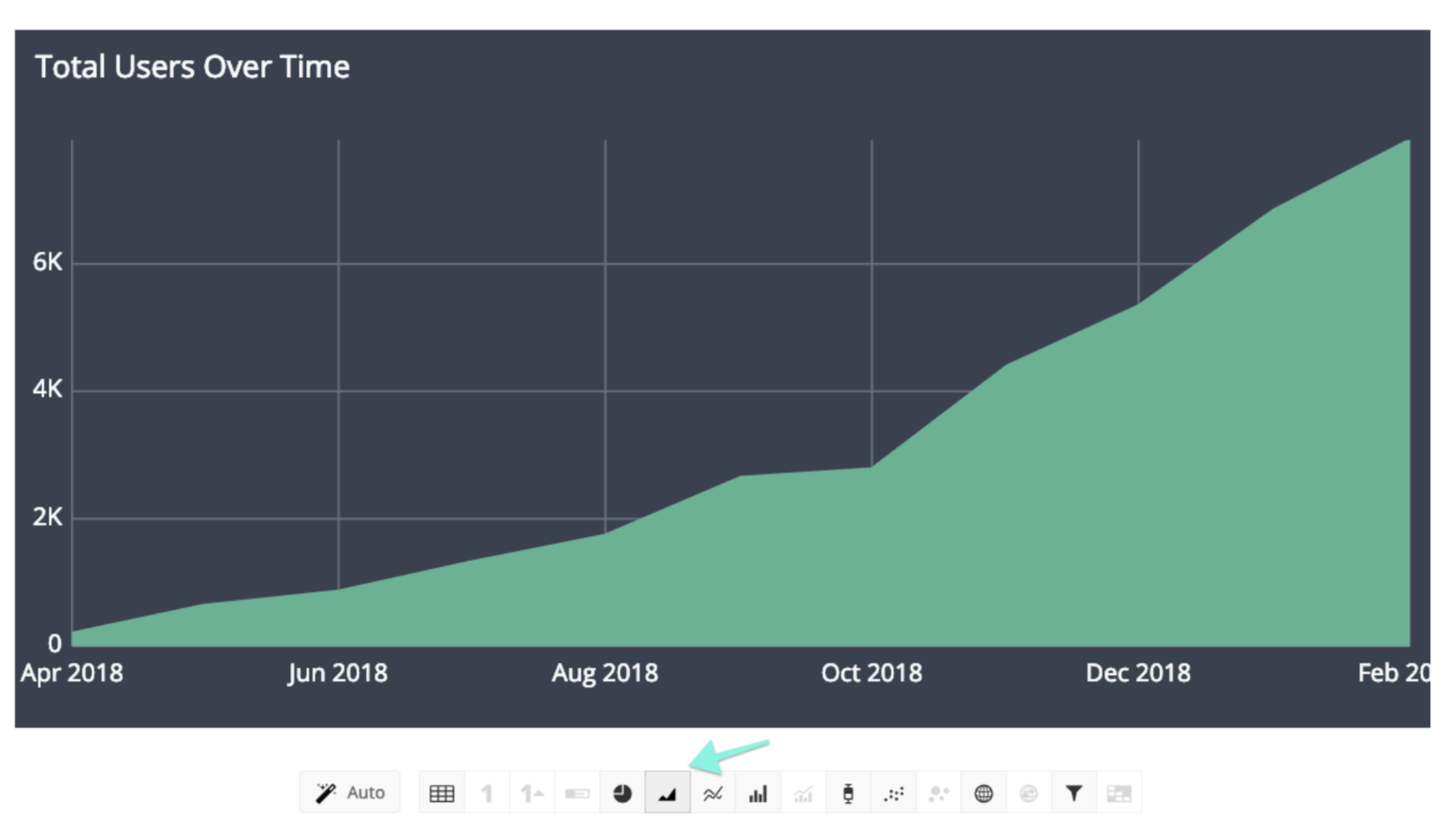 The chart types which are greyed out are not currently available for the data you've queried. If you select a chart icon which is greyed out, you will see additional information about the requirements needed to create this chart type. You can then edit your query to meet these requirements to create this chart.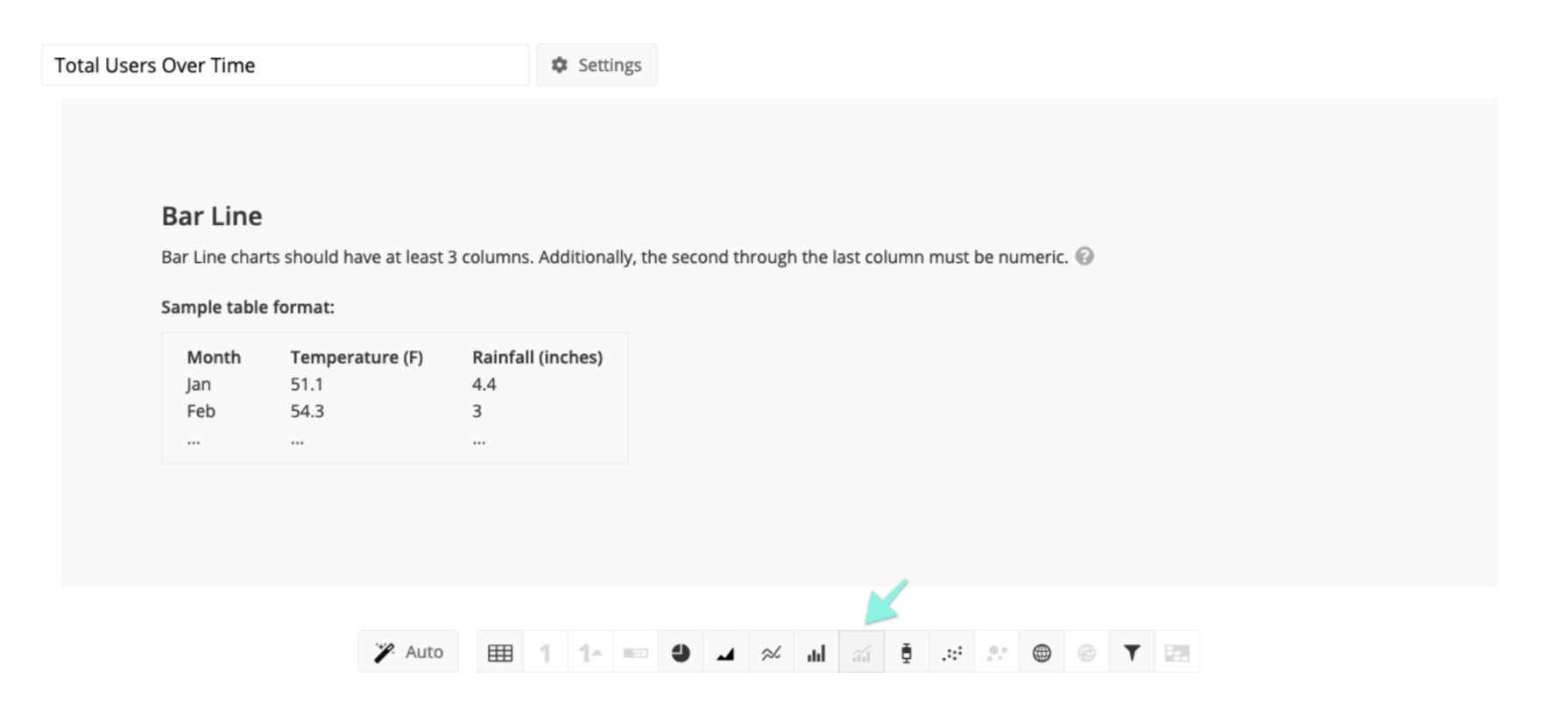 Changing the Chart Settings
Each chart type offers different customization options. For example, bar charts are by default set up as stacked vertical bar charts. You can change the format to unstack the bars and make them horizontal in the chart settings. To customize your charts, simply click the Chart Settings button above the Chart Preview to view available settings.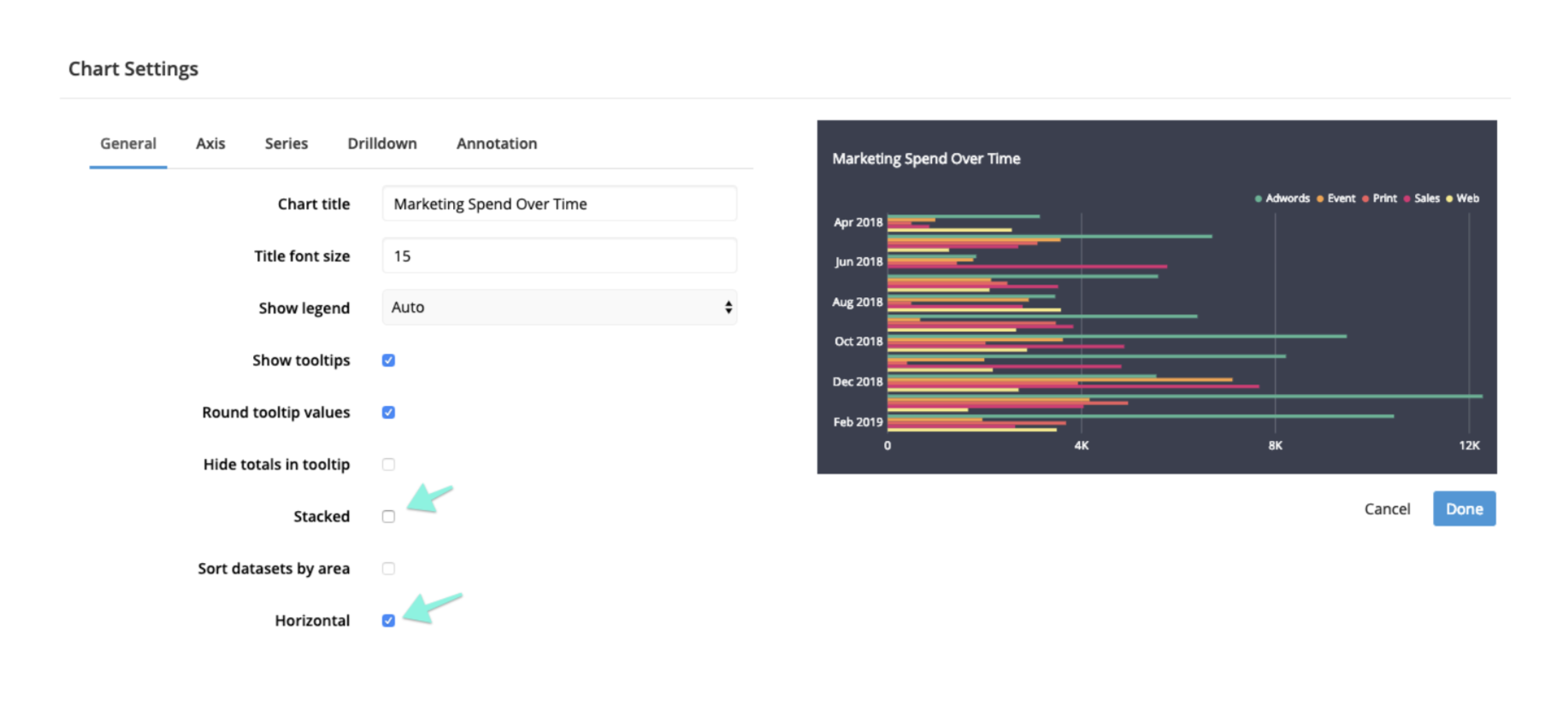 You also can find information about the requirements for each of our chart types.