Pie Charts are a great way to show the contributions of data segments as a percentage of a whole.
Recently, I was working on a chart that showed my customers by state. I was frustrated because I had a huge amount falling into "Other" when I wanted to show more of them.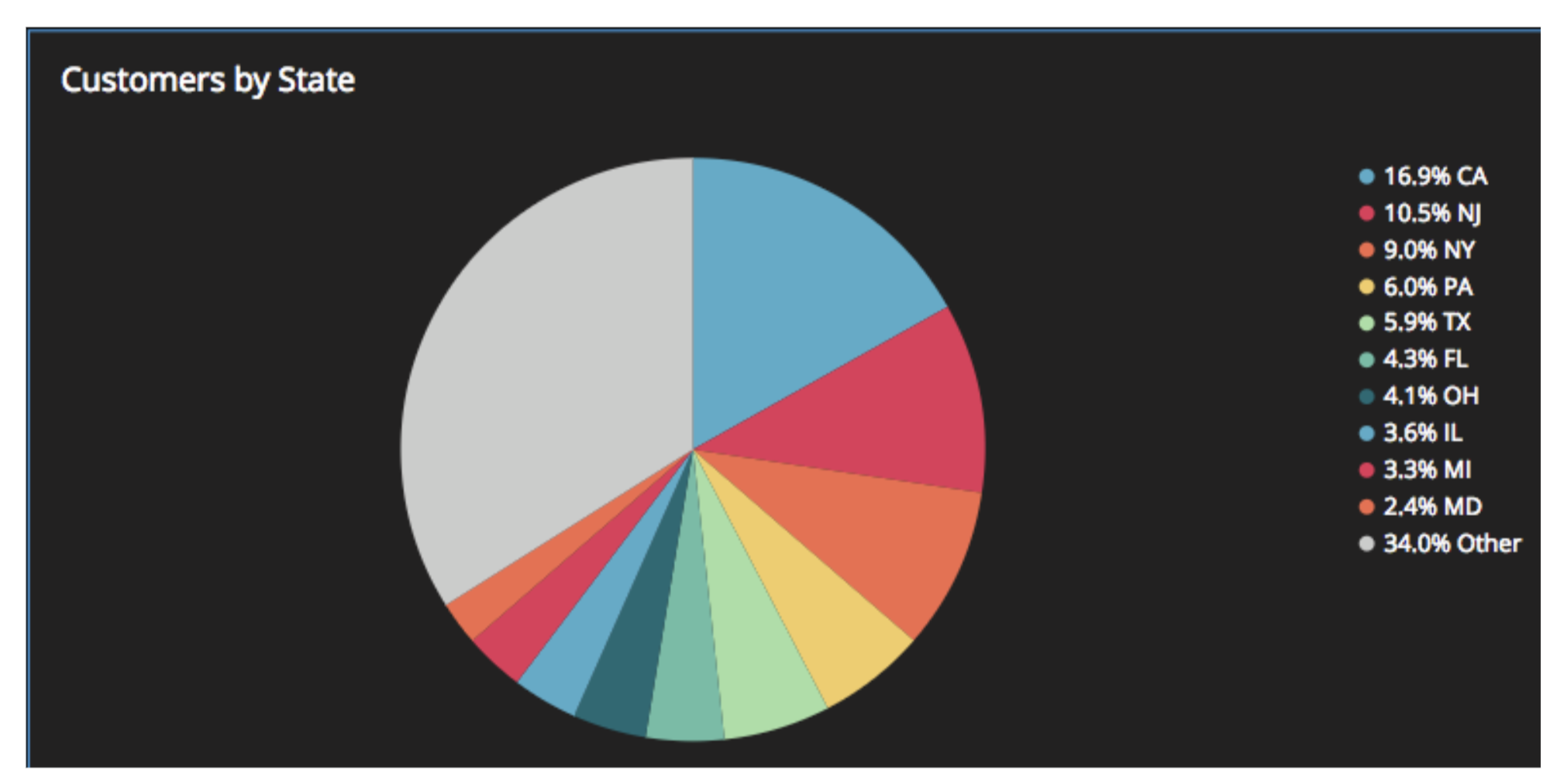 Then my wonderful colleague pointed out the "Group to Other" option in the chart settings. Since it was checked, that's why it was grouping a lot of the states in "Other". Unchecking it gave me a big rainbow pie (see below) which is wonderful but not entirely helpful as a visualization.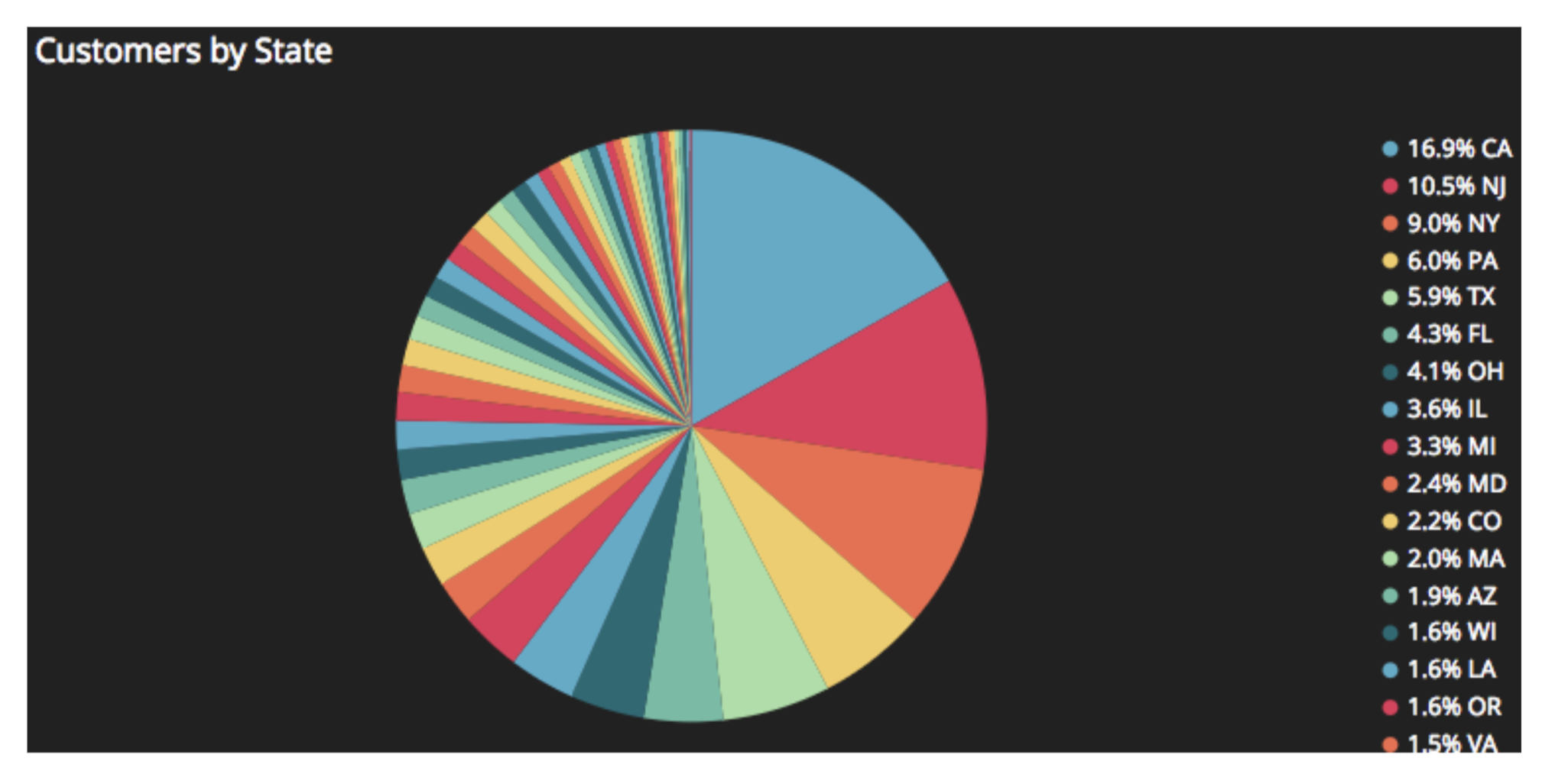 So I decided to limit the "Group to other cutoff" to 15 instead because that displayed the right amount of states for my purposes.