Tracking metrics with Conditional Rules
Charts
In Chartio, it is possible to set a Table chart to take actions in how it is formatted to alert you of metrics crossing a threshold. For example, use Conditional Rules to incentivize sales reps by highlighting their names in yellow if they're in danger of not meeting their quotas.
To use Conditional Rules, open the Chart Settings of the chart with the metrics that you would like to track. Hover over the chart and click on the ellipsis and choose Edit Settings. Under the Conditions tab, click +Add New Conditional Rule. In this example, we created a table that tracks companies and their first payment date. We want the upcoming payment dates highlighted in order to track these companies' payments.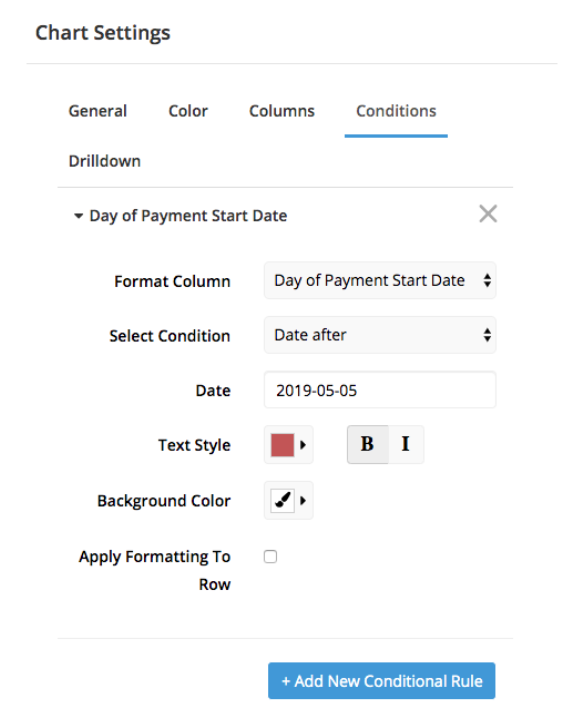 There is no limit to how many Conditional Rules can be added to a chart.