Why can't I see a column in my table chart?
Charts
There may be an instance where a column appears to be "hidden" in a table chart. 
For example, in this chart there are three columns visible.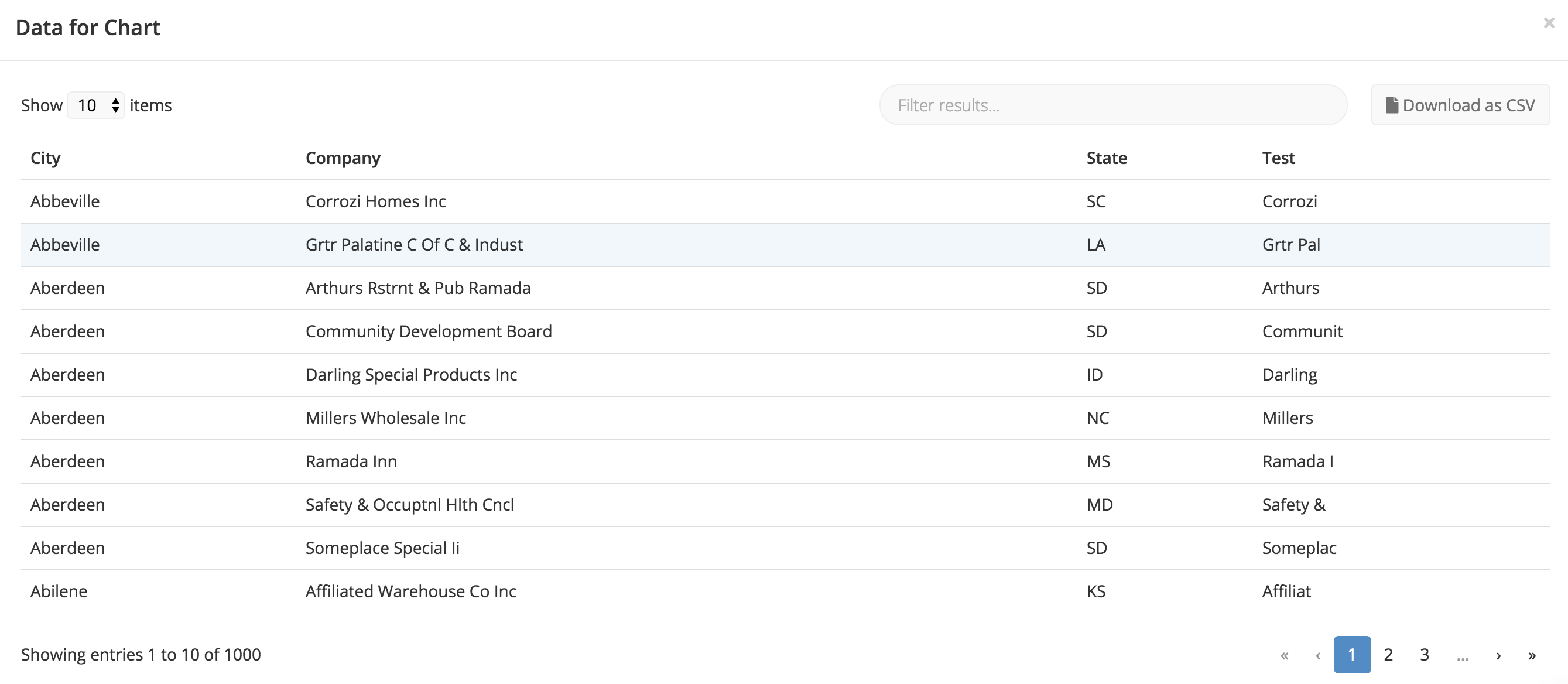 However upon clicking on the "View all 1,000 rows and 4 columns", the modal reveals the 'State' column in between columns 'Company' and 'Test'.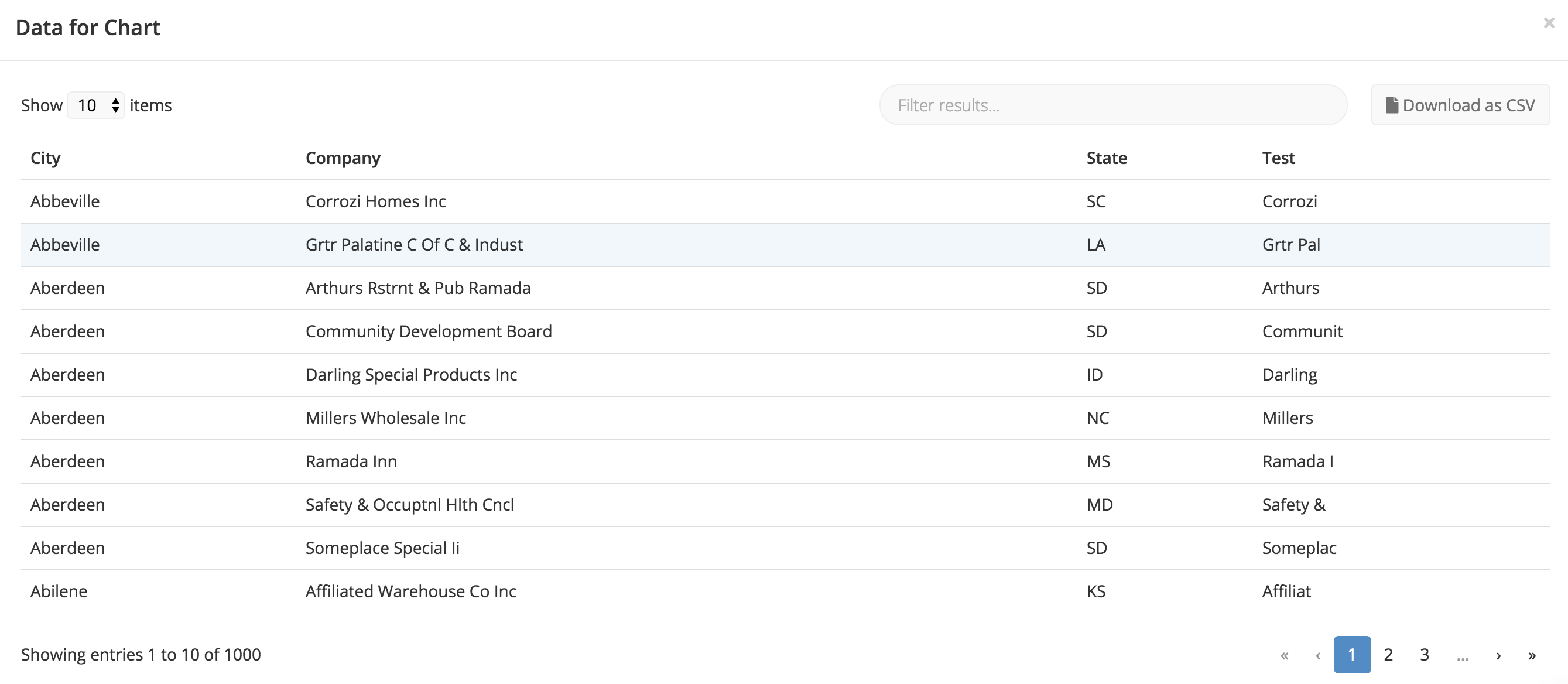 This is happening because the column width percentages are set in a way that is "hiding" the 'State' column. To resolve the issue, you will need to adjust the column width percentages in your chart settings.