Connecting a Google Sheet as a data source is a straightforward process.  Here are the steps:
1. Click on the "Data Sources" tab from the top navigation bar.
2. Click the "+Add a Data Source" button.

3. Click the "Google Sheets" icon.
4. Choose your Google account.
5. Click "Allow".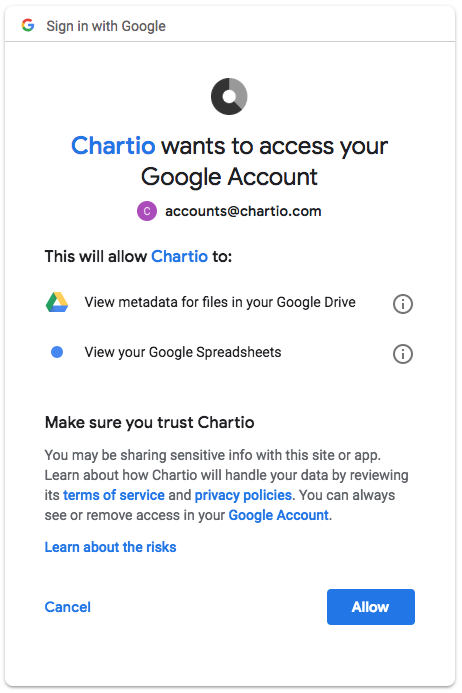 6. Select the spreadsheet you want to connect.
7. Select the tables and columns you want reflected in your schema.
8. Click "Apply".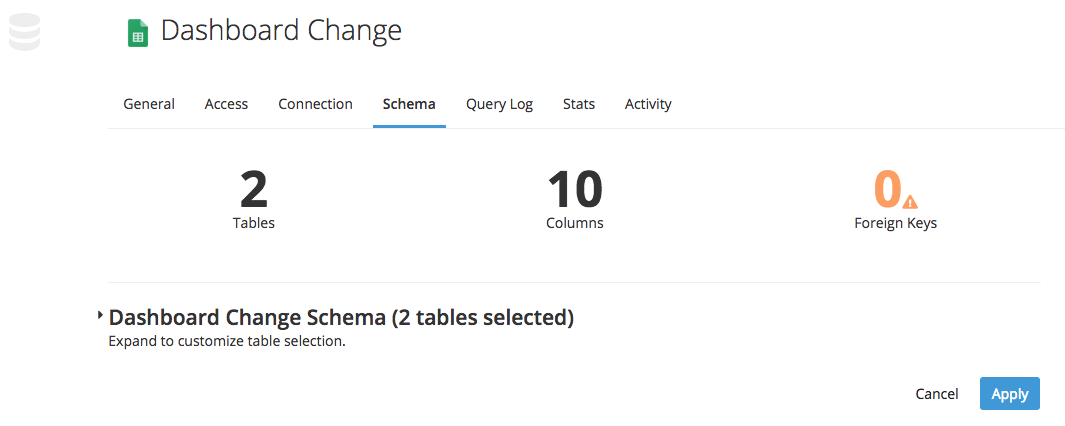 If you run into any trouble during the setup process, feel free to contact us at support@chartio.com.