Long text in a Table chart
Charts
In the case where you are displaying long text in a table chart in Chartio, you have a few options on how to handle the text.
You can enable text wrap on your table chart through the chart settings as shown below.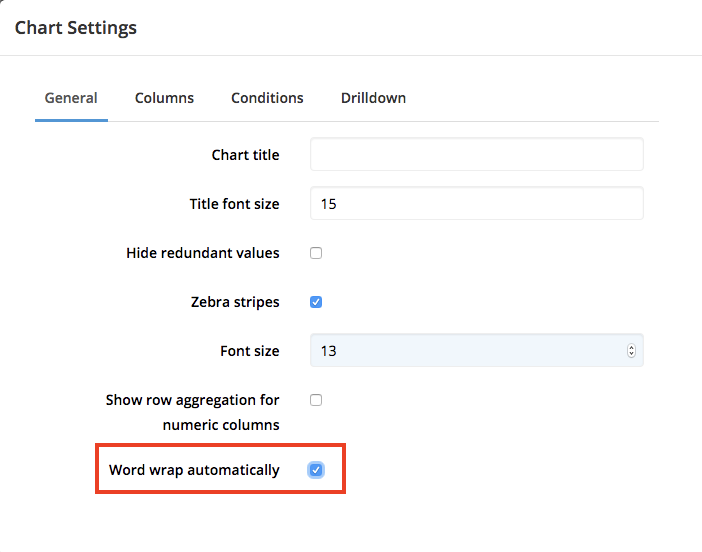 Another option is to adjust the column width for table charts by going to the columns tab under chart settings. You may add a new rule to a column and adjust its width.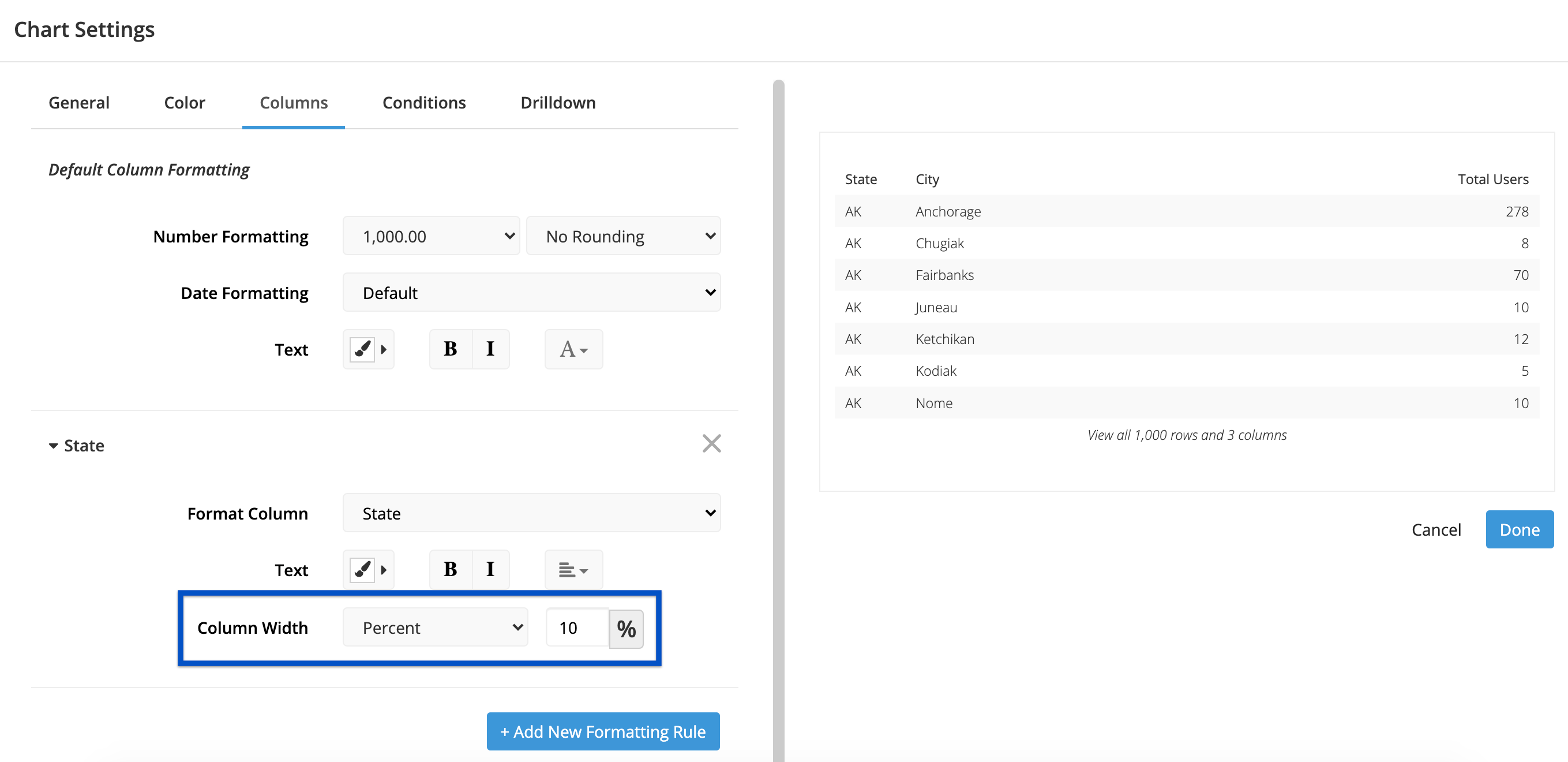 Alternatively, you can enable clicking the text column to display the full text using drilldowns by following the steps outlined in our long text field documentation