In this example, we have a table chart with a truncated text column. We want to be able to click the text column to display the full text.
Add a new Hidden Variable. Be sure to check the Can Drilldown checkbox.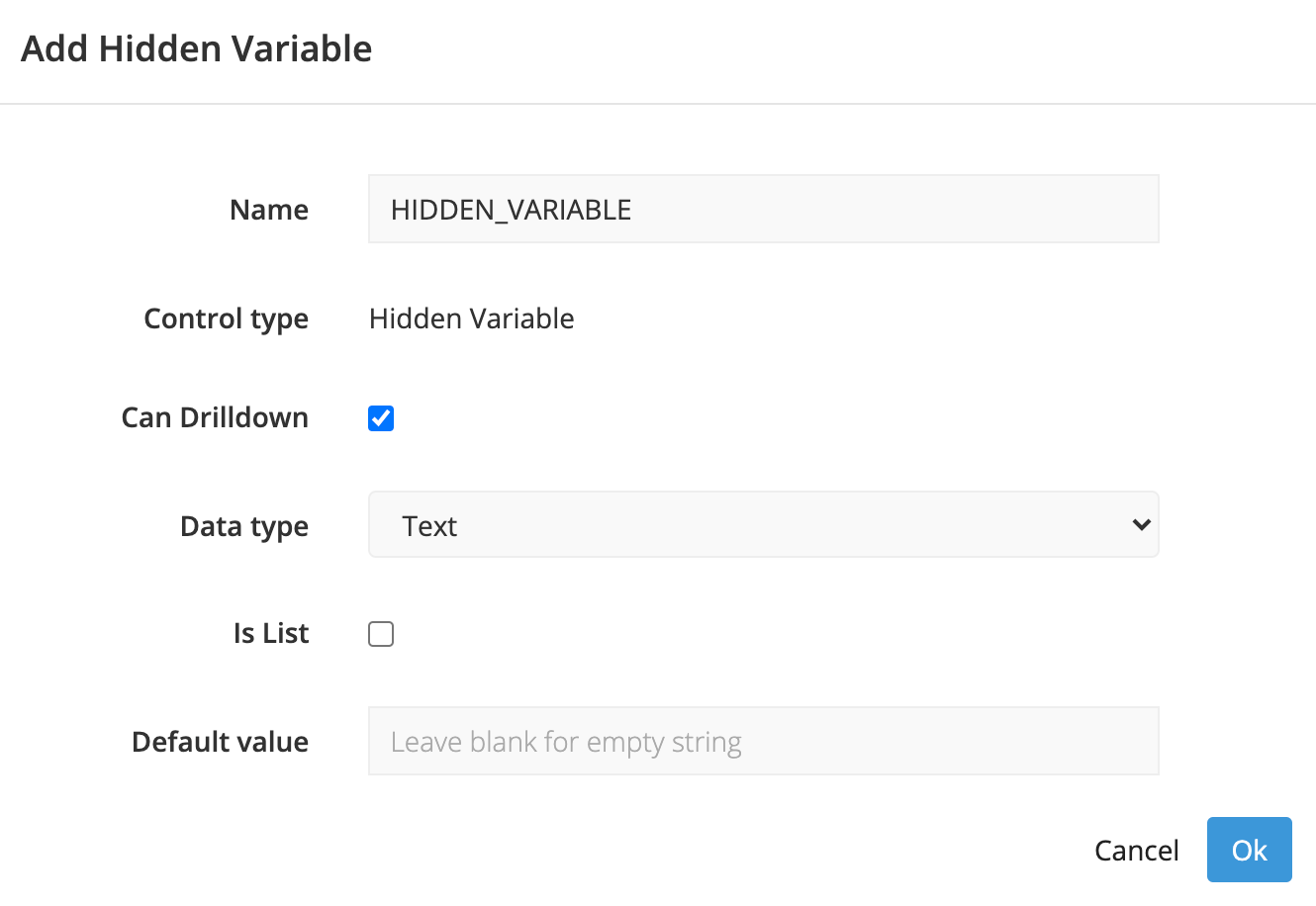 Open the Chart Settings for your table chart, and switch to the Drilldown tab. Select the current dashboard, and map your text column to the new Hidden Variable.

Add a Text element (Add Element > Text) to your dashboard. In the text input, enter the name of your hidden variable, including curly braces.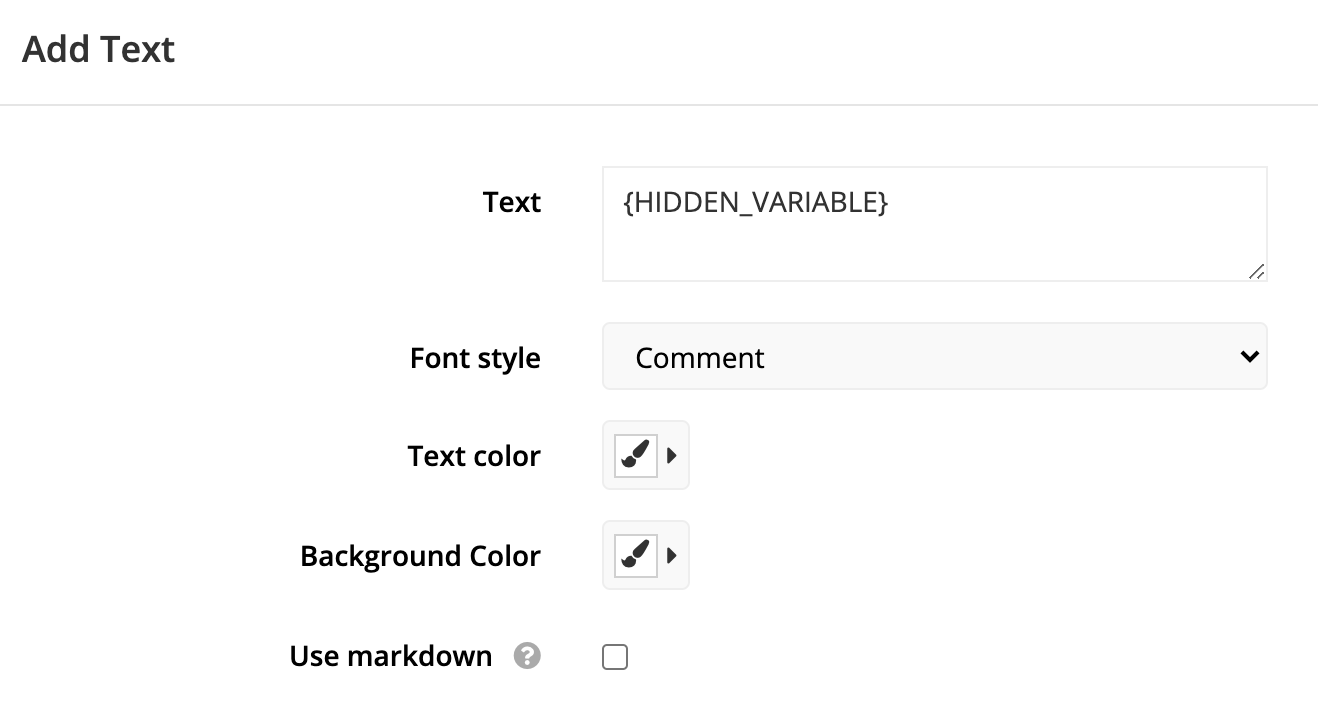 Click a row in your table, and the text field will be populated with the content of the text field.
Note: You may need to refresh your browser after the creation of the Text field in order for the changes to take effect.